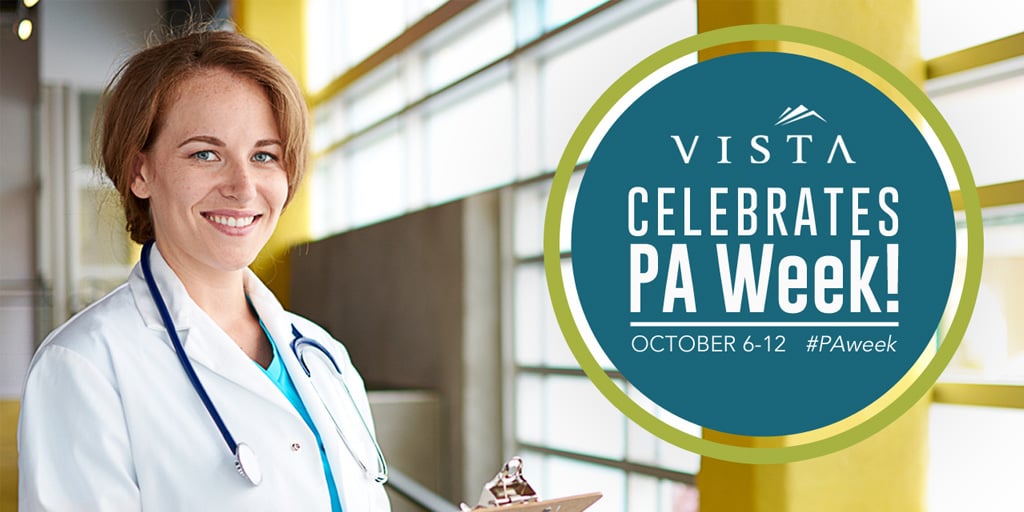 Dear Physician Assistant (PA),
In honor of National PA Week, VISTA wishes to extend a sincere and tremendous thank-you to physician assistants everywhere. From October 6-12th, we're celebrating National PA Week, which recognizes the PA profession and its contributions to the nation's health. During PA Week, we hope you'll have the chance to talk to a PA about what it is they do, and why they're proud to do it.
We recognize even if you haven't been treated by a PA before, there's a good chance you will in the near future. There are more than 123,000 PAs working across the country—and according to the Bureau of Labor Statistics, the profession is expected to grow 37 percent between 2016 and 2036.