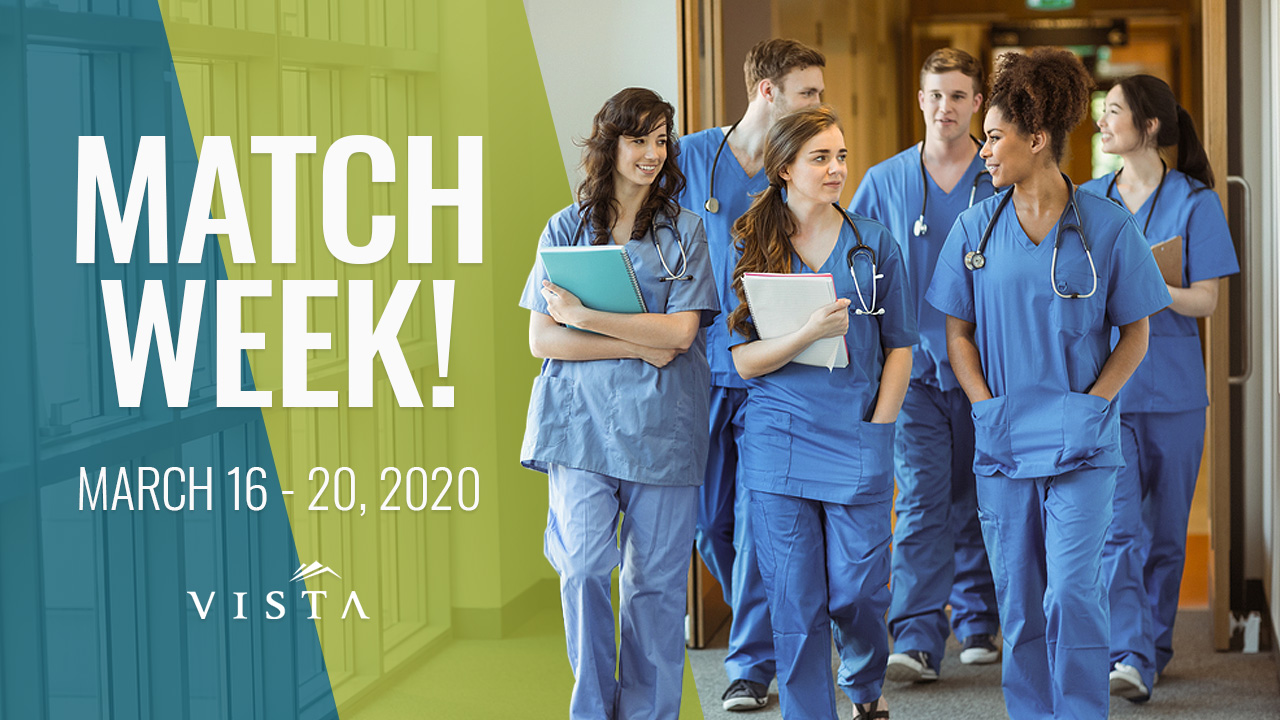 The Match is something every doctor remembers. Years of school, intense study and preparation lead to this moment when medical students learn where they will spend their next three to eight years or more in specialty training.
Match Week 2020 is here, with Match Day on Friday, March 20th. To all medical students heading into Match Week — congratulations! No matter what happens, you've worked hard to get here and should be proud of your accomplishments.
About VISTA Staffing Solutions
Founded in 1990, VISTA Staffing Solutions helps hospitals, medical practices, and government agencies in the US optimize their physician staffing, ensure quality and continuity of care for patients, and maintain financial stability. A leading provider of US Locum Tenens and Permanent Physician Search Services, VISTA has 30 years of experience providing award-winning service in the locum tenens industry.