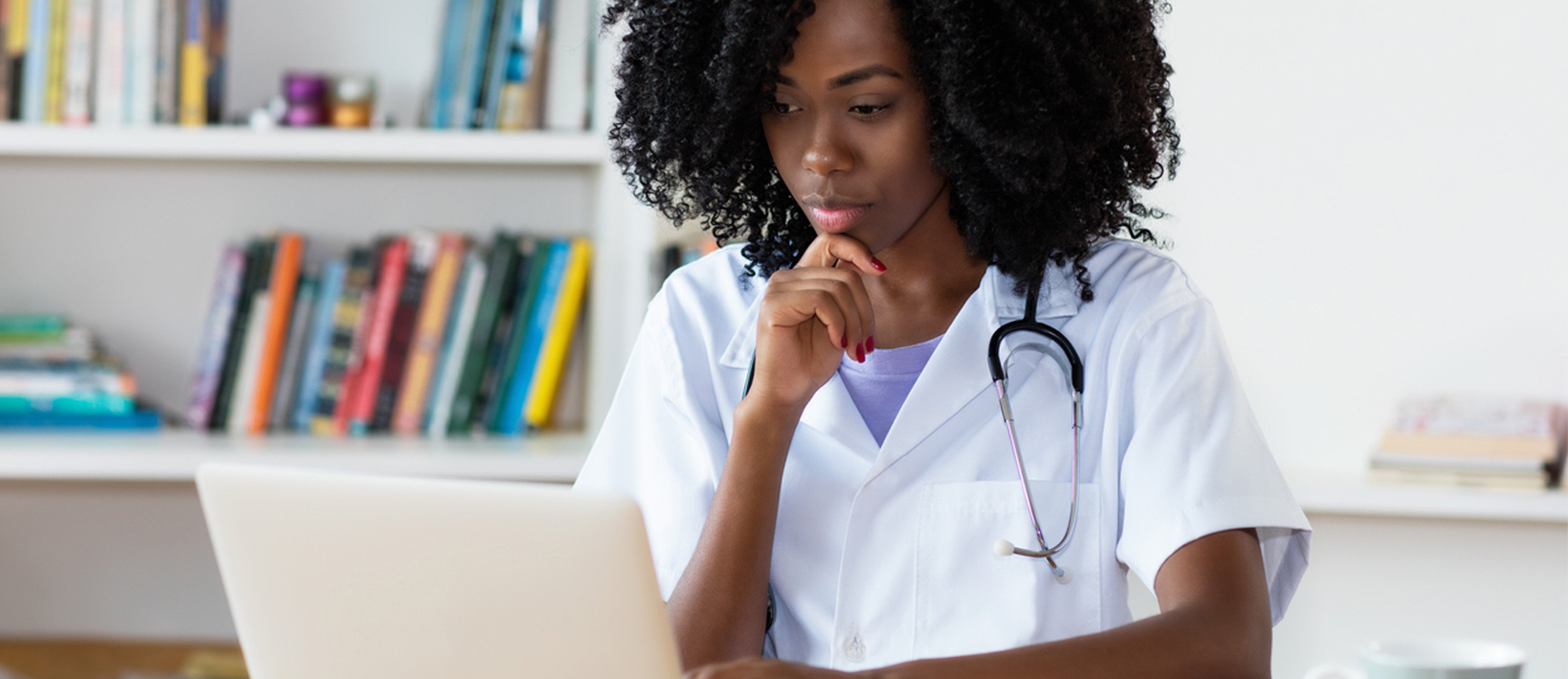 Becoming a physician requires years of medical training and dedicated practice. And while there's no doubt a set of baseline medical skills a physician must possess to succeed in the role, there's more to it than just receiving credentials. It's not enough to be proficient in the medical requirements of the job.
Physicians need to develop the ability to communicate, understand how to care for themselves and the patient, and maintain a high level of professionalism. In short, along with the ability to perform job-related tasks, physicians require two other attributes:
Several soft skills are indirectly related to medicine but nonetheless important
A commitment to lifelong learning
Practicing medicine today looks much different than it did even 50 years ago. The demands of the modern physician are greater than ever. It's common for many doctors to work for large medical conglomerates or hospital systems. They're often salaried, with plenty of pressure to go along with their considerable pay. As physicians try to manage their ever-increasing demands, they must be able to leverage a series of soft skills that they can't necessarily learn at medical school. While these skills may not seem inherently related to medicine, they're integral in ensuring the highest quality of patient care.
If you're a locum tenens provider, having soft skills can help you differentiate yourself from the rest of the pack. Here are four soft skills physicians need but haven't been taught.
Active Listening
When you sit down with a patient, there's an unspoken agreement: you're the expert. You're the one who's going to analyze their condition and accurately diagnose any issues. But it's a two-way street. While a patient has to respect your authority, your diagnosis is only as good as the information you receive from the patient. That means a physician must be able to listen to what a patient is telling them effectively. Participating in active listening is the best way to truly hear what the patient is experiencing and empathize with their plight. It enables physicians to make the most accurate diagnoses and ensures that all relevant information is gathered. Participating in active listening also helps you do three things from the patient's perspective:
It strengthens the physician-patient relationship. When a patient feels heard, it eases their stress and anxiety.
They'll be at ease knowing they're in the hands of an expert who's taking the time to vet their concerns comprehensively.
It acts as a therapeutic and healing agent. The patient will view you as a partner in their treatment rather than as an authority figure.
It empowers the patient to take responsibility for their own health.
Active listening means taking in verbal as well as non-verbal cues. For example, imagine an abuse victim entering your care. The person may have bruises and act nervously around you but indicate everything is fine verbally. By actively listening, you can understand that something's wrong and can better help the patient.
Patient Safety
There are also several actions you'll need to take that will help you improve patient safety. Some basic tenets of improving patient safety include:
Knowing the correct procedure for washing your hands
Reporting errors by both yourself and other staff members
Properly disposing of biohazards
You can also contribute to quality improvement. This is ensuring a consistent level of care for all patients, no matter what their circumstances. Health equity is another important concept to master. This means helping your patients identify and find the services they need within your community. Finally, collaboration and teamwork are two critical skills to make patients safer. Look at your patient and their family as your medical care "team" and work with them accordingly. Having good collaboration skills enables you to better request consults and engage with families.
Self-Care
Many physicians work tirelessly for their patients, which is commendable. But practicing good self-care is a vital skill to learn. If you can't take care of yourself, it's harder to take care of patients. For example, think of a doctor who suffers from high-stress levels. They may not sleep enough and eat a poor diet. This may leave them sluggish and unable to provide quality care. Self-care and focusing on your own wellbeing are key to retaining empathy, compassion, and understanding for your patients.
Elements of self-care include:
Having compassion for yourself

Getting an adequate amount of exercise

Maintaining proper nutrition with a well-balanced diet

Getting enough sleep

Having supportive personal relationships

Practicing mindfulness
One study found that while 80% of physicians understand self-care is essential, only 57% actually practiced it. Don't neglect this vital part of being an effective provider.
Professionalism
Finally, maintaining a high level of professionalism is another skill all doctors should have. Examples of this include maintaining a direct but polite manner with patients, showing up for shifts on time, and completing all work-related tasks. This helps serve your patient's interests. Being professional ensures you leave no stone unturned and avoid costly mistakes that may negatively impact patient care. Patients understand this need as well: research shows that 50% of patients identify professional misconduct among physicians as a "moderately big problem."
Professionalism also means being thorough in your research and diagnoses. Patients are more informed than ever, so physicians must consider their perspectives and input. One of the easiest ways you can maintain professional decorum with your patient is by:
Always advocating for your patient
Maintaining transparent communication with them at all times
How Soft Skills Can Make the Difference
The skills you need to be a physician encompass more than just medical knowledge and know-how. It also involves soft skills that include understanding how to communicate, keeping your patients safe, caring for yourself, and maintaining a professional attitude and demeanor. Physician soft skills can mean the difference between an average doctor and a great one.
VISTA is here to help! Put your new soft skills to work in an awarding opportunity anywhere across the 50 states; visit our job board today or contact a VISTA expert today!