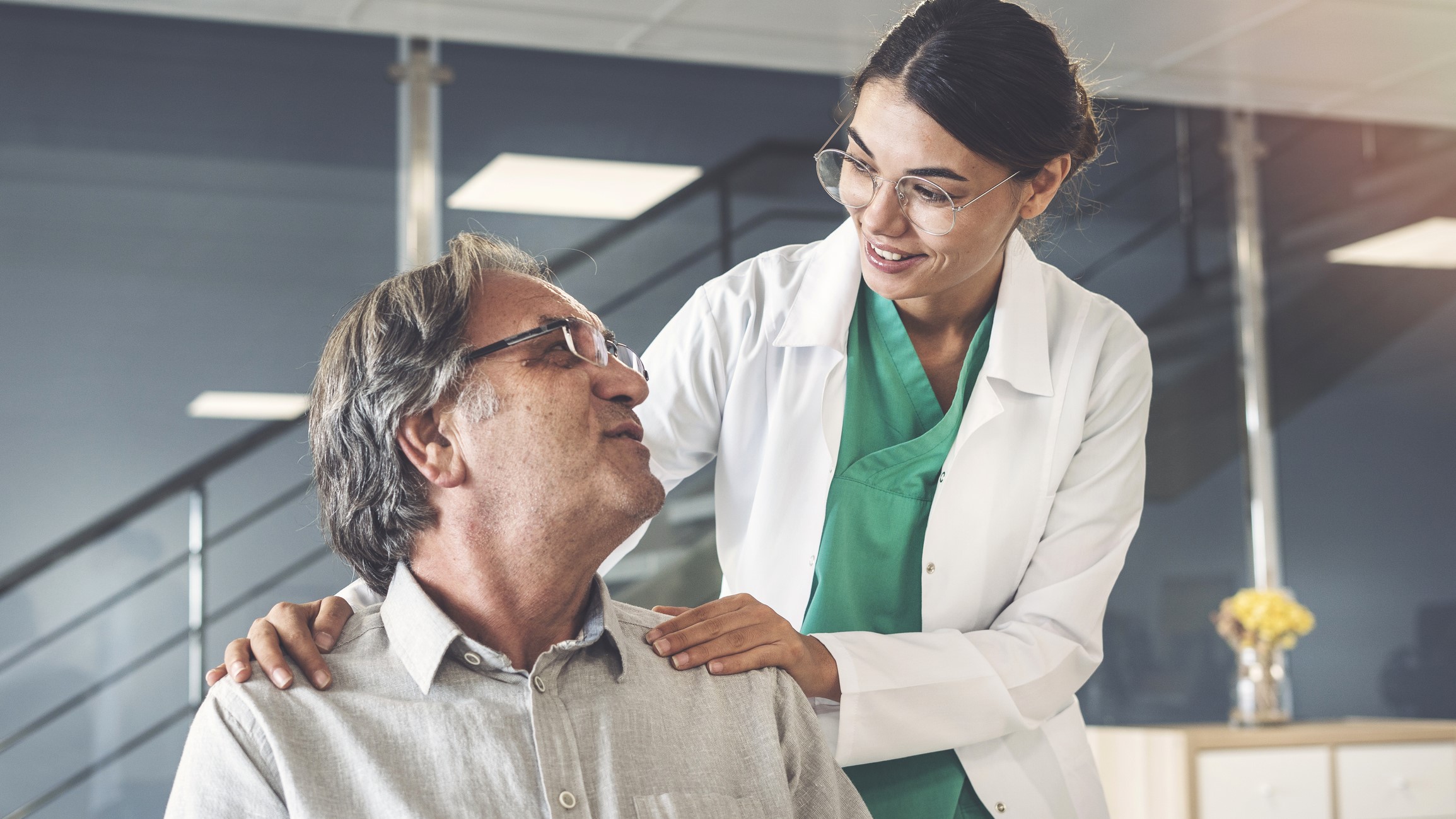 With the strenuous workload and stress-riddled environment inherent in the medical industry, it can be challenging to maintain a patient-first approach. When organizations focus on delivering a top-notch patient experience, patients are more satisfied with the care they receive and are more willing to seek it when needed, ultimately leading to better individual and population health. Additionally, organizations are more profitable when they achieve a higher rate of patient satisfaction.
Putting the Patient First
When it comes to patient-centered care, every professional within a medical practice or organization plays a critical role. This includes the receptionist who greets the patient during intake, the billing department that handles payment processing, and the nurses, physicians, and assistants who deliver care. Each team member can take part in ensuring patients feel welcome, heard, understood, valued, and empowered to make informed decisions about their care.
Here are six simple yet effective ways to maintain a patient-first approach at your organization:
1. Get the Entire Team On Board
Giving patients the best experience at each point in the process of receiving medical care requires every team member to pitch in. People often associate medical practices with doctors and nurses, but numerous other professionals are essential in helping an organization run smoothly. Receptionists can augment your patient-first approach by greeting people by name, taking time to ask about their day, and becoming familiar with patients who regularly receive care. The billing department should take time to help patients understand each item on their bill, as well as their payment options. Even the maintenance staff should understand they are vital for creating a clean, safe environment.
2. Focus on Preventive Care and Wellness
Preventive care is important for improving people's wellness and overall quality of life. It is also significantly less costly than treating acute conditions. Yet, not everyone prioritizes it. When caring for patients, your team should strive to educate them on the importance of routine exams and adopting habits to help them maintain good health.
3. Enhance Patient/Caregiver Engagement
One of the most essential elements of patient-centered care is encouraging active collaboration and shared decision-making between patients, families, and providers, according to a NEJM Catalyst article. Your team should educate the patient, as well as their caregivers, on the patient's condition and the available treatment options. Open communication empowers a patient and helps them feel more involved in the decision-making process, which leads to increased compliance and a better long-term relationship between the patient, their family, and the healthcare provider.
4. Make Information Accessible
Under a patient-first system, accurate information should be shared fully and promptly so patients and their family members, and other caregivers can make informed decisions. Find out what method of receiving information – whether it be online, through a phone call, or by email – is best for each patient. Then, deliver information, from lab results to appointment reminders, via their preferred platform.
5. Reinforce the Value of Patients
When taking care of patients, find ways to focus on their comfort, as well as emotional well-being, and make sure to respect their personal preferences, values, cultural traditions, and socioeconomic conditions. Don't forget how important family and friends are to a patient's wellness; make sure those individuals are treated respectfully and given opportunities to engage in their loved one's care.
6. Be Empathetic
It may sound overly simplistic, but some providers can become so task-oriented they forget to treat their patients like humans. In an article for the Harvard Business Review, Dr. Ghazala Q. Sharieff, Corporate Vice President and Chief Experience Officer at Scripps Health in San Diego, writes about a patient transporter who realized he was the last non-clinical person an anxious patient would encounter before heading into surgery. He discovered he could make a positive difference in a patient's experience by placing his hands on their shoulders, making eye contact, and saying, "You are in really good hands," Sharieff states. Well-timed kind words, a friendly demeanor, and taking the time to listen to a patient and answer their questions make a world of difference in delivering patient-centered care.
Prioritizing Your Patients
When entire teams of healthcare providers comprehensively address a patient's specific needs and desired outcomes – and treat patients from not just a clinical but also social, emotional, mental, and spiritual perspective – they can increase patient satisfaction and better manage their care. A patient-first approach to care can improve individual and population health outcomes while also benefiting providers and creating more profitable health care systems.
Ready to start an adventure of a lifetime? Contact a VISTA expert to get started.