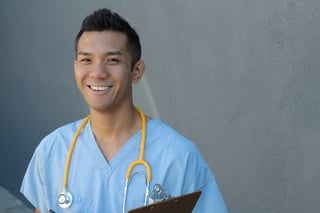 The need for change. We've all felt it at some point or another—the urge to switch things up, or the suspicion that maybe the path we're on isn't a good fit. If you're a physician or advanced practitioner and you're feeling stuck, bored or just unsure, locum tenens may be exactly what you need.
What can locum tenens bring to your life?
Travel!
We talk about traveling and flexibility a lot when we share the benefits of working locum tenens, but that's for good reason. There are few other professions where you can earn steady income while exploring the country. You can find locum tenens opportunities from coast to coast, and the summer months may be the perfect time to check out normally colder states.
New Food, New Scenes, New Everything
While you're on assignment, you can't help but do as the locals do. Partake in the cuisine, visit the attractions, attend the festivals and experience what it means to be part of that community while you're there. You might discover some new favorites you didn't know you had (and you'll definitely have some new stories to share when you return home).
And Always New People to Meet
Changing up your surroundings with a new locum tenens assignment comes with the opportunity to connect with new coworkers, not to mention new neighbors and community members. And contrary to some misconceptions, locum tenens clinicians can build meaningful relationships with patients, too. Nervous about being the new guy? Check out our tips on fitting in at your next assignment.
Explore Life Outside of Your Comfort Zone
Locum tenens work can open doors that might not otherwise open. The freedom to try out different locations and also drastically different practice settings—like serving the military, veterans or others through government positions—can reveal new interests and strengths you didn't know you had.
If a change is what you need, locum tenens can certainly make life more interesting. Contact us today to talk about starting out in locum tenens. Or visit our job board to see what's out there!