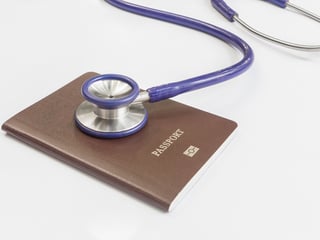 If you've considered working locum tenens to increase your practice experience or if you are looking for a change of pace, we invite you to consider the travel benefits of working locum assignments. Not only does locum tenens allow you to travel around the U.S. and abroad, but it also exposes you to different work environments and cultures. The following is a list of three travel benefits of working locum assignments:
Travel Rewards/Points
As a frequent locum tenens traveler, you have the opportunity to rack up loyalty points and rewards to redeem for airline tickets, hotel stays, restaurants, rental cars and more. VISTA's travel agent can assist you in adding your points to your travel profile which will be applied whenever you book travel and housing for locum assignments. You travel profile will also include any special preferences or needs you may have.
Vast Exploration
As a locum tenens provider, you have the ability to take assignments anywhere in the U.S. and internationally. You can use the flexibility of scheduling to explore, sightsee, visit friends and family or indulge in a hobby or two. Some providers have chosen locum tenens assignments to take on hobbies or interests that weren't possible while working a full-time position. Some of our providers bring along their families as well. Scuba diving, climbing, skiing, windsurfing, sailing, photography, writing and many other activities are possible when working locum tenens assignments.
Professional Growth
Additional travel benefits of working locum assignments include exposure to different facilities, workplaces, cultures and ethnic groups. You will have many opportunities to see how different locations deliver patient care and how different facilities run day-to-day operations. These broader experiences will serve to expand your worldview and medical practice perspective.
Let VISTA Help!
VISTA Staffing Solutions' in-house travel team can assist you with booking flights, rental cars and housing accommodations while working locum assignments in the U.S., Bermuda and New Zealand. We work hard to accommodate your special requests and needs. In fact, we recently arranged travel and housing for a physician with six Coin Parakeets!
Contact VISTA Staffing Solutions to find out how we can help you experience the many travel benefits of working locum assignments!