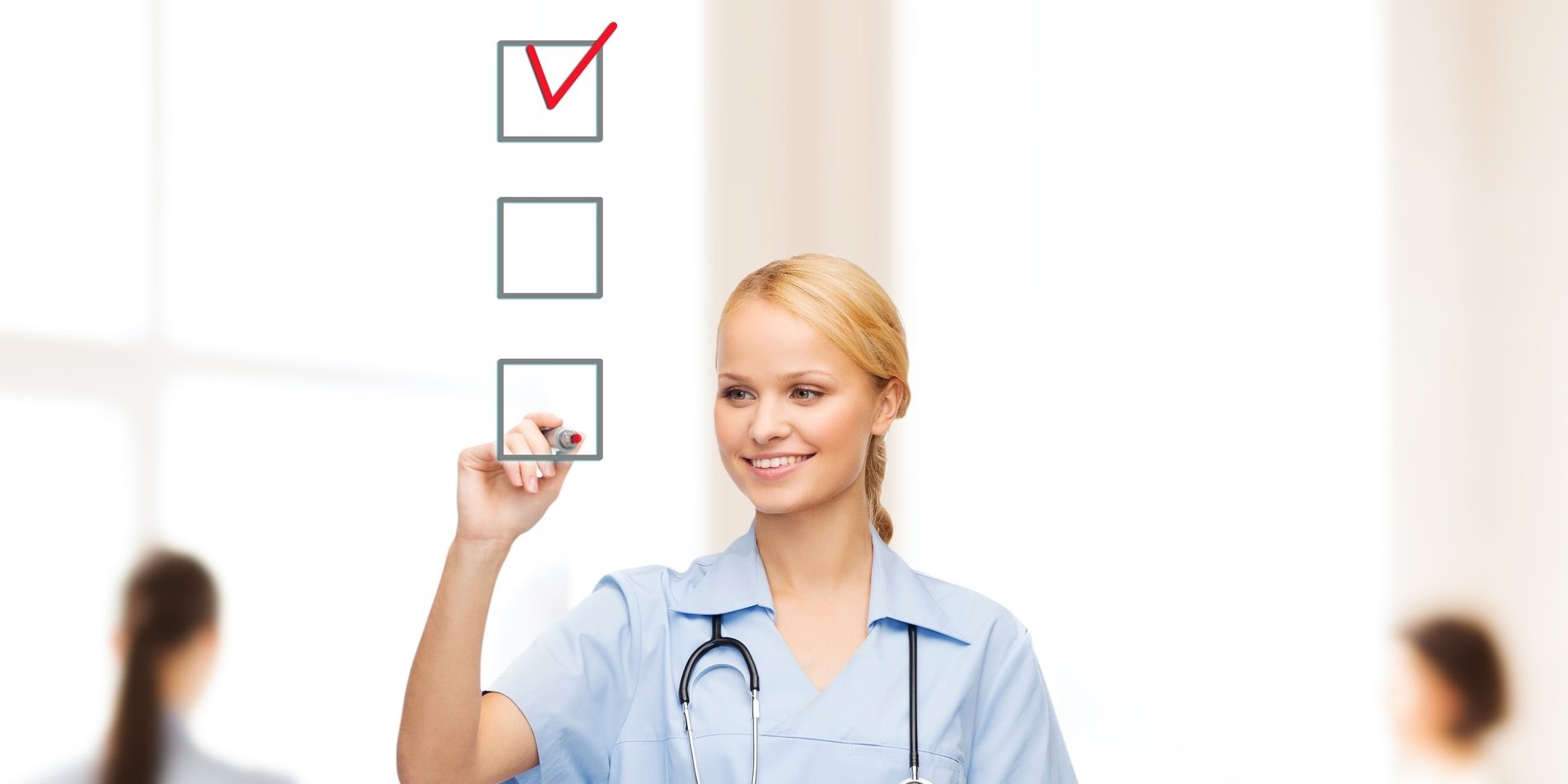 Anytime you start something new, it's likely that you'll experience some hiccups, or at least run into some questions. It's just the way it is — from riding your bike when you were a kid, to learning the ropes as a professional in a new environment. No one just knows anything! We learn through practice and experience, and by doing our homework.
Locum tenens can be a rewarding option for clinicians at any stage in their career (fresh out of residency to semi-retirement) and in any capacity (full-time work, or in addition to your current position). No matter how you're approaching locum tenens, getting started might seem daunting. But, as an industry leader with years of experience, we can tell you that there are steps you can take to set yourself up for a smooth launch into locums. Plus, you have a handful of resources at your disposal — kind of like training wheels that you don't have to take off.
1. Get the Lay of the Land
Before you search for assignments, it's best to take time to learn about locum tenens as a practice option, whether you're interested in full- or part-time work. You'll find that there are many unique advantages to the locum tenens lifestyle, as well as some areas that require diligence and can come with a learning curve. For instance, the licensing and credentialing process takes time, so it's important to be prepared, and full-time locum tenens work has tax and budgeting implications you'll want to understand.
We have a library of free resources you can consult to get acclimated and stay informed. (We even have a collection of FAQs from first-time locum tenens clinicians.)
2. Start with a System
As you'll learn when looking into step one, locum tenens work is based on an independent contractor model, which means you are responsible for managing your own taxes, expenses and income, and even your own health care if you're not covered by an employer-offered plan (like through full-time work or your spouse). It's smart to develop a system for record keeping, tracking expenses and budgeting for taxes well before you rack up locum tenens assignments. (Learn everything you need to know about expense tracking, tax planning, independent health insurance and more in our free guide, Essential Information About Becoming a Locum Tenens Professional.)
What will work for someone else might not work for you. Perhaps it will make sense to set up calendar alerts to stay on top of licensing deadlines and make sure you keep your resume updated, the same calendar where you map out your assignments and personal appointments. Or maybe it all can live neatly in your brain without assistance. (If that's the case, please share your magic.) If locum tenens is your sole source of income, you'll also want to set up quarterly payments on estimated taxes as part of your system.
3. Commit to Regular "Housekeeping"
It's one thing to create a system to stay organized, and another to stay true to it. Make a commitment from the get-go to treat regular record keeping and income management as part of the locum tenens job. If you start off approaching it this way, it will be easier to build good habits you can keep, and avoid complications that come with missed licensing deadlines and other mistakes.
Even if locum tenens represents a part-time opportunity for you, it's still important to devote time to tracking any income or expenses related to your locums assignments, understand potential tax deductions and pay attention to any licensing/credential timelines. While it may be tempting to wait until tax time each year (after all, you deal with enough paperwork), being proactive and consistent can save you headaches later.
4. Consider How Long You'll Be Away
Not all locum tenens assignments require you to be away for an extended period of time — you can choose where you go and for how long — but if assignments do come up that mean weeks of travel, you'll want to think through what that means for other areas of your life.
Depending on how long you're gone, you may want to:
Prep your home and make sure all belongings are safely stored or OK to leave unattended.
Pause memberships and services, like your mail or monthly box subscriptions.
Arrange to have your lawn cared for.
Tell your neighbors, so they can keep an eye on your home and/or property.
5. Get Your Questions Answered
You should always ask questions, especially when you're new to something. If you work with a recruiter, they should be there to answer all of your questions about locum tenens, and help you feel confident that you're in good hands.
When you partner with VISTA, you have an expert by your side that can guide you through licensing and credentialing, take care of travel and accommodations related to your assignment, help handle any emergencies or issues that arise during, not to mention make sure you're matched with the right assignment in the first place.
One More Tip When Adding Locum Tenens to Full-Time Work
There are many benefits to taking on locum tenens work in addition to a full-time position. It's a great way to bring in extra income, or even make your vacation pay double. But our final tip is to be honest with yourself. Locum tenens can be a solution to burn-out, but not if it's in addition to an already hectic lifestyle. Ask yourself, how much can you really add on? (And if your full-time work is causing stress, maybe putting locum tenens front and center is actually the answer.)
If you're ready to explore locum tenens opportunities, visit our job board, or contact us anytime.