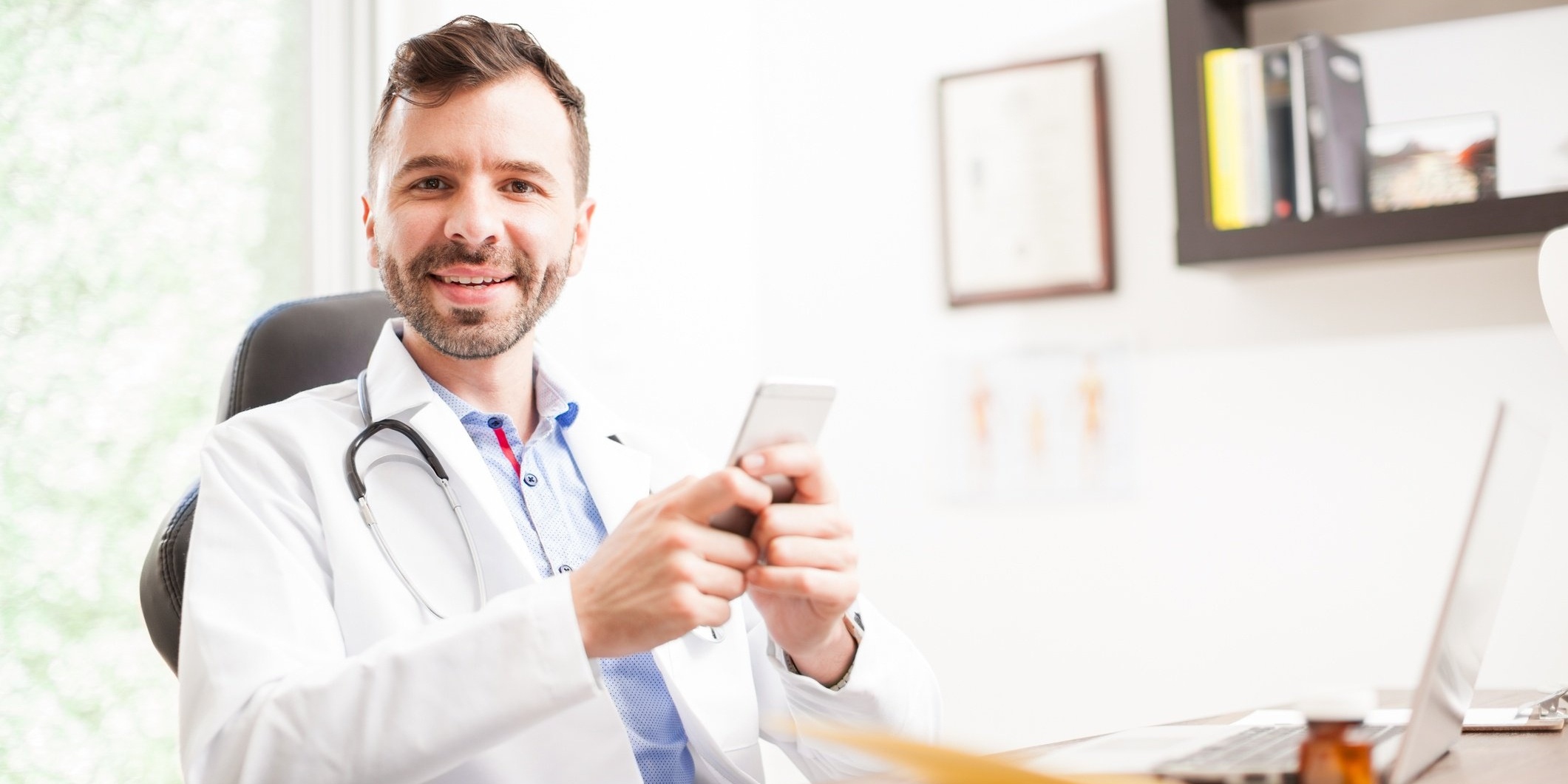 You don't have to look hard to find a blog, Twitter feed or Pinterest board covering healthcare topics. Savvy doctors use social media to showcase their thought leadership, reach patients, expand their professional network and, yes, have some fun.
If you want to stay tuned into what like-minded professionals are sharing and discussing, or you're looking for some inspiration to start or build your own social following (at a personal or practice level), this list is for you.
These social media influencers fit VISTA's criteria as follow-worthy physicians. They come from different walks of life and professional backgrounds, and their social engagement is unique, but all of them:
Are in good standing within the medical community.
Share regular, helpful content that extends beyond personal viewpoints to include health and lifestyle tips and news.
Engage with their followers and community in an authentic way, sharing their personal experiences and forging relationships.
Have noteworthy social clout, with a huge number of followers.
In no particular order, let's get started.
1. Dr. Mikhail Varshavski
Better known as Dr. Mike, Dr. Mikhail Varshavski is a board-certified family medicine doctor and philanthropist who is currently the most followed doctor on social media. Dr. Mike gained media attention in mid-2015 and quickly became a household name as People Magazine's "Sexiest Doctor Alive," but his celebrity status is not the (only) reason we love him. His Instagram account, which boasts 2.7M followers, reflects the range of health and wellness topics he discusses while appearing on major televisions programs like Good Morning America and The Today Show. Sometimes controversial, always engaging, Dr. Mike breaks down the complex into the digestible, and uses his notoriety to promote and encourage healthy living.
2. Dr. Wendy Sue Swanson
As you can guess from the name of her popular blog, Seattle Mama Doc, Dr. Wendy Sue Swanson is a Seattle-based pediatrician who uses social media to report on and discuss health news, information and tips, particularly with parents in mind. Swanson has 37k followers on Twitter and counting, and an active Facebook page with 6k likes and follows. Also a reporter with Seattle's KING5 News, Swanson is an expert at newsjacking. She responds to recent studies and covers issues that concerned parents care about, like the Zika virus, phthalates and flu shots, and talks about her own experiences as a mother.
3. Dr. Amy Myers
Another Mom MD who's owning social media, Dr. Amy Myers is a functional medicine doctor specializing in autoimmune diseases and thyroid dysfunction. She's also a New York Times best-selling author and the leader of thousands of engaged loyalists. With more than 19k followers on Twitter, 158k follows on Facebook and nearly 25k on Instagram, she shares health information, tips, recipes and a good dose of family photos. Her content is diet and nutrition focused, helping her audience understand and reverse symptoms of digestive disorders naturally.
4. Dr. Kevin Pho
Founder of the must-read blog, KevinMD.com, Dr. Kevin Pho has an engaged audience of 160k followers on Twitter and more than 112k likes and follows on Facebook. Pho is a practicing, board-certified internal medicine physician who has transformed his social media presence into a mainstream media voice, using his platforms to share advice and discuss challenges that everyday doctors face — from the primary care shortage to electronic health record integration to physician burnout. His commentary appears regularly in the New York Times, CNN and USA Today, and he participates in nationwide discussions as a keynote speaker at major conferences.
5. Dr. Linda Girgis
A primary care physician and author based in New Jersey, Dr. Linda Girgis earned a spot on HealthTech's Must-Read Health IT blog list in 2017. She offers blog subscribers and some 99k Twitter followers a close look at difficult healthcare topics, such as the opioid crisis, and the challenges of emerging IT solutions like telemedicine. Known for her candid approach and witty commentary, she's also heavily ingrained in online medical discussion, regularly sharing and commenting on posts from others in this list.
Who's Your Favorite Medical Professional Rocking Social Media?
We know we've only scratched the surface on the pool of doctors that have achieved social media stardom. Who's your favorite? Let us know by leaving a comment below.
We hope you're feeling inspired and connected by today's post. As always, check out our job board to explore open opportunities, or contact us anytime.