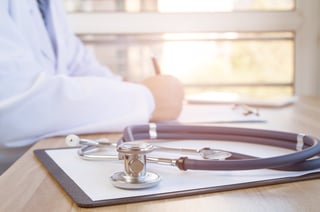 If you have decided to shift your career to the world of locum tenens, it's important to understand the individual state licensing requirements to qualify for positions across the nation. This post will focus on three licensing tips for locum tenens physicians.
1. Prepare and Provide a Current Work History
To successfully meet licensing requirements in each state and be eligible for locum jobs you must prepare a complete chronological CV. It must include your full work history and the respective month/year worked at each job. If there are any gaps in employment history, then you will need to explain the reasons. You will then submit the completed CV to the state board.
In addition to a CV, other documents may be needed for verification of employment eligibility. These documents may include: references, certifications, medical school records, and previous state licenses you may have held.
2. Provide All Malpractice and Personal Court Case Documents
If applicable, you will need to declare all malpractice and personal legal issues and be prepared to submit the necessary documentation. A legal history does not necessarily preclude you from obtaining a license. However, it's best to be transparent from the beginning and submit all documentation; this will ensure the licensing procedure runs more smoothly.
3. Be Patient with the Process
June and July tend to be the slowest months for the boards to move applications through the licensing process; this is due to the influx of residency applications as programs come to an end. The good news is that several states issue temporary licenses while locum tenens physicians wait for permanent licenses. These states include Alaska, Arkansas, Florida, Kentucky, Minnesota, New Hampshire, Washington, West Virginia, and Wyoming.
Several state boards require all licensing applications to be reviewed at board meetings, which are often held only once per quarter. In applicable states, a temporary license may be issued in the interim so physicians can begin working as soon as possible. Some states may also issue a temporary license to providers while they are awaiting background check results.
Be aware that some state boards have chosen to use the Medical Board of California's List of Recognized Medical Schools to determine license eligibility. If an applicant attended a medical school that is not on this approved list, then a license will not be issued. This is to ensure a comparable educational standard.
As you move from state to state, it's important to note the different physician licensing requirements. Some offer a less restrictive licensing process while others are quite rigorous. You don't have to go through the process alone. A locum agency can assist you so you can get to work as quickly as possible.