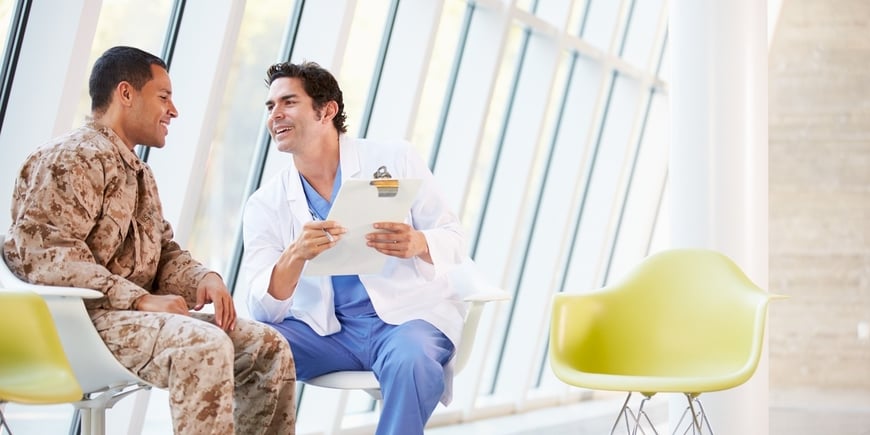 What comes to mind when you hear the term Department of Defense? If you're a clinician, there are a handful of simple but powerful reasons to consider adding DoD to the acronyms on your resume.
Locum tenens work with the DoD can be very different than other assignments. But that difference might be exactly what you're looking for.
1. Tons of Options (with Any State License)
The Department of Defense has needs for all specialties, whether your title is MD, DO, PA or NP. Military bases are in good locations, like San Antonio, the DC area, the coast of Northern California, Oregon, Washington, Hawaii and Alaska.
Another huge bonus—any state license works with DoD assignments. This eliminates a number of licensing hurdles and cuts down on the time it takes to get started with your military locum tenens assignment.
2. Long-term Job Stability
No matter what happens in the commercial medical climate, the DoD always offers ultimate security. Contract healthcare providers enjoy a world of options, including the possibility for long-term assignments in exciting locations. Your contract includes a set number of hours and you can pick your schedule in advance and know it will be consistent. This type of reliability is appealing to many locum tenens clinicians. If you have a family, relocation is possible, and locum tenens opportunities can lead to permanent work if you discover the DoD is for you.
Specialties that follow shift work such as hospitalists and emergency medicine can get shifts in quickly, making it possible to fly in and out. This is ideal for locum tenens clinicians that want to work their schedule around interests, family and other shifts.
3. Tight-knit Teams with Cutting-edge Tech
Supporting our U.S. Military on home soil as a locum tenens clinician can build camaraderie among highly skilled healthcare professionals, many of them in permanent positions. Military locum tenens candidates are typically service-minded, often patriotic and take pride in a sense of giving back through their work.
DoD locum tenens can also give you access to resources, technology and research you might not have at other facilities. Many critical breakthroughs in healthcare have their origins in military medical settings, and the DoD has played a critical role in advancing prosthetics, regenerative medicine, vaccine development and more.
Does DoD work sound interesting? Click below to download our resource for a closer look, Give Back Through Government Locum Tenens. As always, you can contact us anytime or visit our job board to start your search.