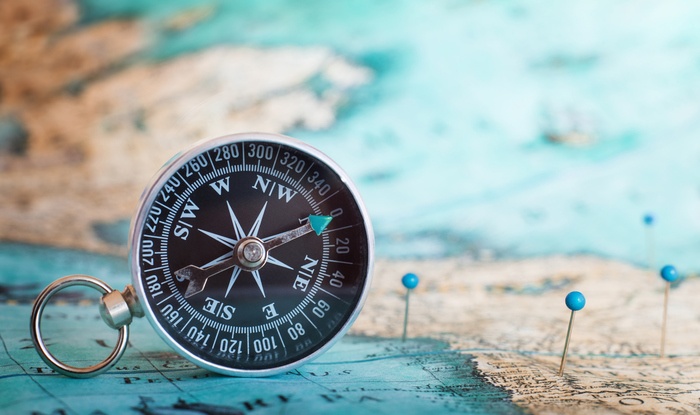 One of the things locum tenens physicians enjoy most is the ability to live and work in new cities without committing to living in any one location permanently. This benefit allows physicians and their families to explore new places and potentially scout out their long-term homes.
Forbes recently highlighted several exciting U.S. cities everyone should consider visiting this year. We've featured five of those locations with current locum tenens opportunities through VISTA below:
1. Louisville, Kentucky
Louisville is a vibrant metropolitan area offering much more than the Kentucky Derby, baseball bats and bourbon. As quoted by Forbes, "Louisville is all about good times and good vibes, with vibrant music and art, and a burgeoning food and drinks scene, all characterized by notable southern hospitality."
There are a variety of locum tenens and permanent jobs available in the greater Louisville area.
If you are considering visiting Louisville, Fodor's Travel recommends visiting the Milkwood and Germantown neighborhoods to explore each town's culinary scene. Per the editor: "Louisville offers an authentic taste of Kentucky history and culture, but in a thriving city scene."
2. Philadelphia, Pennsylvania
Our nation's first capital is known for more than its loyal Philadelphia Eagles fans and cream cheese. According to U.S. News & World Report, "The Philly of today is filled with notable museums, a bumping nightlife, beloved sports teams and a thriving restaurant scene that encompasses more than just the ubiquitous cheesesteak."
Whether you are looking for a part-time locum tenens role that allows you to work two weeks each month or a more traditional role, there are dozens of exciting openings in and around Philadelphia.
U.S. News & World Report also ranked Philadelphia as the #1 place to visit in Pennsylvania, mainly for the city's art and historical attractions Take it from Forbes, "Philadelphia should be on everyone's radar."
3. Detroit, Michigan
Although the Motor City has had its share of struggles over the past several decades, the city has been the focus of targeted efforts to rebuild its reputation as an in-demand place to work, live and visit. As quoted in the Forbes piece, "Detroit's renaissance is a testament to the city's resilient, creative locals, who've revived the once moribund metropolis and set the stage for a compelling, quirky place to explore."
Physicians considering working in the greater Detroit area can visit museums and theaters, explore the thriving downtown corridor, enjoy classic architecture, and step back in time with a visit to the Henry Ford Museum or Greenfield Village.
Lonely Planet raves, "Americans love a good comeback story, and Detroit is writing a mighty one as it transforms itself from a punchline to a cool-cat destination."
4. Richmond, Virginia
The capital city of Richmond, Virginia, is an exciting mix of history and innovation. According to Forbes, "Richmond is 'buzzing with young energy and signature Southern charm.'"
You can take advantage of the ever-changing culinary offerings, a thriving craft-beer scene or the history lessons gleaned from visiting the city's historic sites. When you work locum tenens in Richmond, there's no shortage of things to do.
Conde Nast Traveler says, "Long celebrated for its centuries-old history, Richmond is now emerging as a hip destination."
5. San Antonio, Texas
Last on our list, but certainly not least, is San Antonio, Texas. Casual visitors to San Antonio usually visit the Alamo and check out the city's River Walk. However, there's much more to this Texas gem. "San Antonio's proximity to Mexico plays an integral role in its sophisticated food, exceptional art and cultural traditions," according to Forbes.
Locum tenens positions abound in the greater San Antonio area, providing physicians and their families an exciting opportunity to truly experience the local culture.
With a variety of museums, historical attractions, and what National Geographic deemed a "culinary explosion," San Antonio is at the top of many travelers' lists. The writer also added, "With a burgeoning restaurant scene, historic restorations and a raft of new construction, San Antonio is reinventing itself, becoming a multifaceted metropolis well worth exploring."