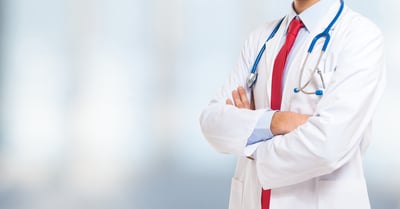 Dear Locum Tenens Clinicians,
"The meaning of life is to find your gift. The purpose of life is to give it away."
-Pablo Picasso
This first ever National Locum Tenens Week, the team at VISTA wishes to extend a sincere and tremendous thank-you to locum tenens physicians and advanced practitioners everywhere.
As a healthcare provider, you've followed your passion to help others, solve problems, improve care and change lives. As a locum tenens professional, you're helping fill a critical need across the country—giving healthcare teams support and relief when and where they need it most, and creating meaningful connections with patients along the way. Thank you for choosing this career, for your commitment to your practice and for the positive impact you make!
Announced by NALTO (the National Association of Locum Tenens Organizations) earlier this year, National Locum Tenens Week serves to recognize the role locum tenens clinicians play in delivering high-quality care across the United States. The week-long observation will serve as an annual platform for the staffing industry to recognize this critical role, spread awareness and share much-deserved appreciation.
Thanks from VISTA!
Without locum tenens providers like you, staffing companies like VISTA couldn't exist. We're honored to connect thousands of locum tenens providers with assignments every year, and inspired by the stories we gather from locum tenens doctors, NPs and PAs making a difference. And lastly, we're proud of the work we do to find matches between quality healthcare organizations and locum tenens providers. It's our job to give hospitals, clinics, labs and other facilities the tools they need to care for communities—and help you reap the rewards of satisfying, flexible locum tenens work.
From everyone at VISTA to locum tenens clinicians across the country, thank you. Happy National Locum Tenens Week!